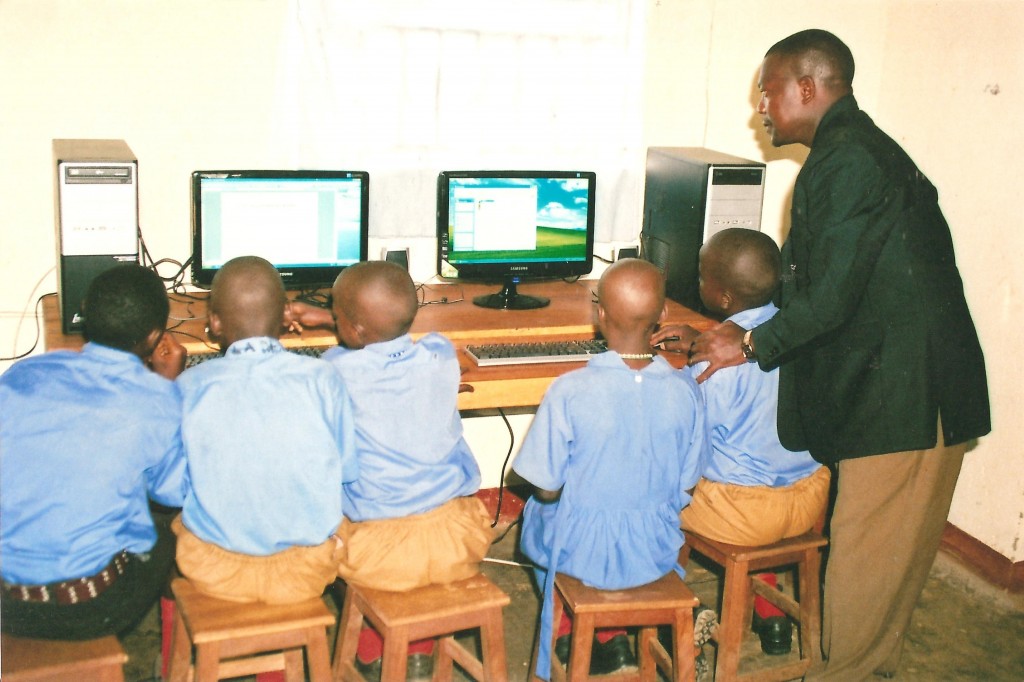 The Canadian International Learning Foundation is pleased to announce the receipt of a substantial donation from Terralog Technologies Inc. This, along with money raised from our individual donors, funded a much-needed computer lab upgrade and brought Internet access to the Kabira Adult Attention and School for Orphans (KAASO) in rural Rakai, Uganda.
The new Internet lab is a life-changing improvement for the students, staff, and volunteers at KAASO. Previously, the staff and volunteers of KAASO had to travel by motorcycle to a neighboring village and pay charges that exceeded the daily wage of most Ugandans in order to get online. The newly acquired Internet access can be used on-site by staff, allowing for a more convenient and quicker access to information when preparing lesson plans as well as keeping in touch with donors and partners.
Access to the Internet brings many benefits for the staff and students of KAASO, including the ability to obtain critical information about HIV, malaria, and many other local health and security issues. Furthermore, Internet access makes it easier to apply for additional grants and funding to further improve the lives of students. The students can benefit by participating in CanILF's online professional education and English courses.
According to Dominic, Director of KAASO,  the Internet lab is not only helping the school but also helping the community. The lab is now the only Internet access point in the entire Kabira sub-county of Uganda, which has 34 primary and 3 secondary schools. He explains: "Before many of our teachers and other people from this community could not understand if you talked of Internet and its related features like surfing, website, email… but now at least they know some of these." Dominic is very pleased to be able to share this critical resource with the wider community.
Older students, many of whom have never had the opportunity to surf the Internet before, are already using the lab for online learning, and there are plans to expand the lab use to younger students in the near future.  Dominic also wishes to set up a KAASO website where volunteers, supporters, and students will be able to interact and share stories and information about life at KAASO.
The lab is not only a key educational resource but also provides KAASO's many international volunteers with a quick way to keep in touch with loved ones at home. Recently, a group of North American volunteers at KAASO were even able to use the lab to watch an American football game online.
In addition to helping fund this technical upgrade, Terralog also generously donated over a thousand dollars toward improving KAASO's small library. Additional books at every reading level, as well as reference materials for the teachers and staff, ensure that the students at KAASO are receiving the best possible opportunities to learn.
CanILF appreciates the interest and commitment that Terralog, and all of our donors, have made to the cause of global education. We look forward to seeing and experiencing the positive impact that these donations will have on the quality of education for students in Uganda.
To follow KAASO on Facebook, please click here.